Birthdays, Christmas, graduation, secret santa… We often give gifts to celebrate special moments. On other occasions, we give a gift simply because we want to, because we love that person, admire them or want to thank them for something. Whatever the reason, there tends to be a common denominator: an investment of time, sometimes lots of it, to find that perfect gift. If you're looking for an experience to gift, here's an original, surprising and, perhaps, daring idea: a visit to Mirador torre Glòries to discover a new concept of vantage point and enjoy sensational views of Barcelona from a height of 125 metres.
For the gift card, there are two different types of general admission tickets to choose from: Mirador torre Glòries, with access to the exhibition space on the first basement floor and to the Observation Deck on the 30th floor and Mirador torre Glòries + Cloud Cities Barcelona experience, which, in addition, allows access to the spectacular walk-in sculpture Cloud Cities Barcelona, by artist Tomás Saraceno. Prepare yourself to astonish your friends and family.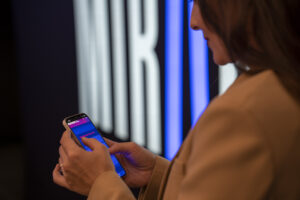 How and where can it be bought?
To gift Mirador torre Glòries, either with or without access to Cloud Cities Barcelona, just go to the Gift Mirador torre Glòries, page at www.miradortorreglories.com. Once you have completed your purchase, you will receive a PDF by email with a gift code that can be exchanged at the ticket office for a Mirador torre Glòries or Mirador torre Glòries + Cloud Cities Barcelona experience ticket. The gift code has a validity of one year from the date of purchase. You've chosen the best of experiences to give as a gift! There's just one thing left to do: wait for the gift to enchant!