MCW Barcelona is one of the events that every self-respecting technophile should have marked on their calendar. The city welcomes those attending and offers them an experience where innovation and progress are the main protagonists, and where they can enjoy a host of cutting-edge activities in the digital sector.
From 27 February to 2 March, come to the city's most technological district, 22@, where, among other things, you can discover Mirador torre Glòries: a new experience that, based on real-time data of the city, offers a new look at cities. The visit culminates with exceptional 360° views of Barcelona and the Cloud Cities Barcelona experience that allows you to walk through the clouds at a height of 130 m. Without a doubt, an exceptional technology, art and science exhibition, which is setting the trend at an international level.
The leading event on digital transformation is held in Barcelona
MWC Barcelona seeks to be a global meeting place where technology, community and business come together to build a better future. Each year, leaders from the world's top technology companies gather to share the latest developments in the sector.
In this year's edition, the five technological developments leading the conference programme are: 5G, augmented reality, open mobile networks, the fintech sector and opportunities for digital technologies in the creation of value for industry.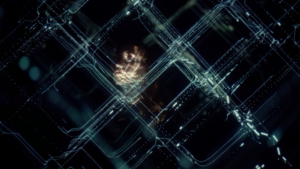 The technological innovation of Mirador torre Glòries
The gathering of data in real-time is the main technological attraction that makes Mirador torre Glòries a new concept in observation decks. A cultural experience that goes beyond simply taking a look at the city, one that provides a space for reflection. One example is the Rhythms installation, by Dutch artist Richard Vijgen, which shows the metabolic processes of the city, understood to be an organism.
Pioneering artists in digital art have taken part in the creation of other installations that are part of Hyperview Barcelona on the first basement floor of Torre Glòries. The music that accompanies the space has been created by artists Maria Arnal and John Talabot. Sirena is a data art piece that mutates each day according to the city's condition, taking into account values including the sea's temperature or the speed of the wind.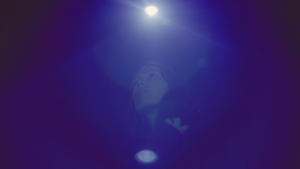 Mirador torre Glòries is part of a new generation of urban observation decks that sees the city as a system of systems. This is a view that you mustn't miss if you are in Barcelona, above all if you're interested in the latest technological innovations in urban cultural attractions. Include Mirador torre Glòries in your visit to MWC Barcelona, we look forward to seeing you!