Barcelona is a city that is beautiful all year round but when spring arrives, it is truly magnificent. It's at that time of year when there can't be enough celebrations to enjoy the good weather outdoors. A favourite of the locals of Barcelona is Sant Jordi, or Saint George, the patron saint of Catalonia. This is a special day when, with a festive air, people fill the streets and gift a rose and a book to their loved ones in a show of affection.
Our first Sant Jordi is just around the corner and we couldn't be happier! Being our first, we must be up to the task. So, we have decided to dress Mirador torre Glòries for the occasion. During your visit, you will find all sorts of roses that will make the experience the perfect plan for spending the day with your partner, family or friends.
It's not only the people who visit us who will live the emotion of Catalonia's patron saint day celebrations. We have completely transformed the vertical garden that covers the entrance to Mirador torre Glòries, creating a personalised photocall for Sant Jordi. The entrance building on Avinguda Diagonal will be filled with roses, with a unique floral design that will make your photographs perfect. Don't forget to take one!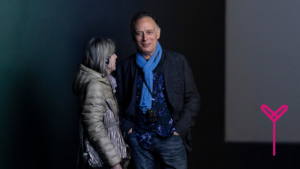 Surprises during your visit to Mirador torre Glòries on Sant Jordi's day
That's only for starters for the Sant Jordi festival! The 20 winners of our draw on social media will receive a prize containing all sorts of surprise gifts. From the typical red roses of Sant Jordi to Mirador torre Glòries products.
Also, at the end of your visit, you can enjoy a 10 % discount on all the books at the Mirador torre Glòries shop. You will find a selection of the best books on different subjects, such as architecture, urban planning and the city of Barcelona. Is there any better way to celebrate World Book Day than that?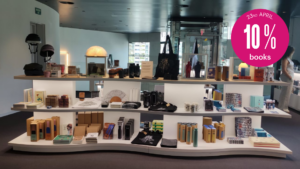 And there's still more to tell you. On Instagram, we have a prize draw for ten double tickets to visit Mirador torre Glòries on Sant Jordi. You have until 21 April to take part. We will announce all the winners on our social media networks. Why not take part? The 23 April is one of the most special days of the year when Barcelona is filled with books and roses. We want to enjoy it with you. So, why not visit us? We look forward to seeing you!